Chairman of the Independent National Electoral Commission (INEC), Prof. Mahmood Yakubu has called on politicians not to to see the coming governorship and States House of Assembly elections as "do or die" affair.
Yakubu who made the call at an Inter-Agency Consultative Committee on Election Security (ICCES) meeting held today in Abuja, urged political leaders to refrain from acts that may mar the election or compromise the security of INEC personnel, observers and other stakeholders.
He said the governorship election would hold in 28 states, with the exception of Anambra, Bayelsa, Edo, Ekiti, Imo, Kogi, Ondo and Osun where the election was conducted off-cycle.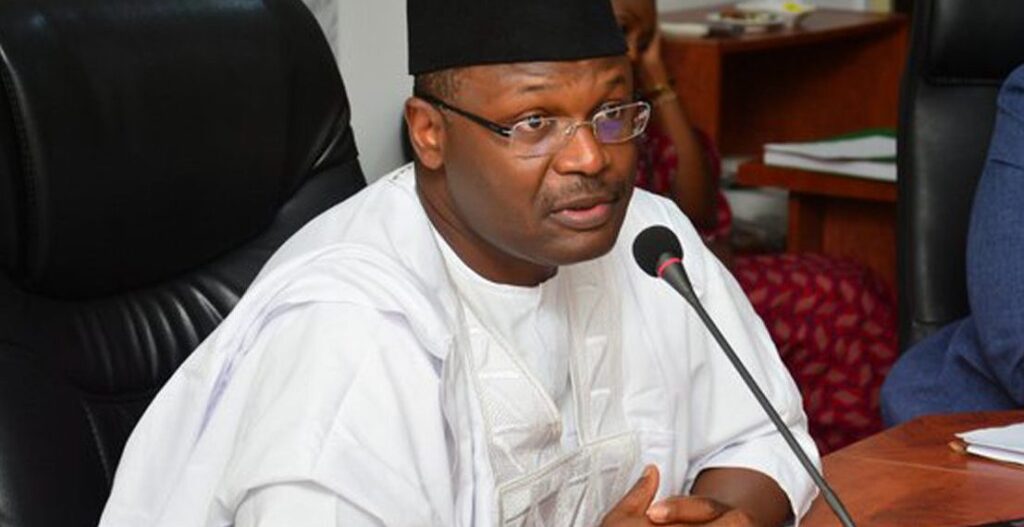 The INEC boss added that the state Houses of Assembly election would hold in all the 993 state constituencies across the country.
"Unlike the last elections involving 470 constituencies (one Presidential, 109 Senatorial Districts and 360 House of Representatives seats), the state elections will involve 1,021 constituencies (28 Governorship and 993 State Assembly seats).
"There will also be more candidates involved and more collation centres to protect. They are also local elections involving keen contests.
"It is therefore important for parties and candidates to speak to their agents and supporters to see the elections as a contest and not war.
"They should refrain from acts of violence that may mar the elections or compromise the security of our personnel, observers, the media and service providers," Yakubu said.
The INEC Chairman commended the security agencies for their professional conduct during the Feb. 25 presidential and National Assembly election, saying that INEC looks forward to an improved performance in Saturday's election.
"The commission is encouraged by the directive to state Commands by the Inspector General of Police to handle all cases of electoral offences expeditiously.
  "We look forward to receiving the case files. We will immediately set up a legal team to handle such cases in earnest," Yakubu said.