Enugu Youths on Wednesday, took to the streets to protest the result of the presidential election held on February 25,2023, calling on the Independent National Electoral Commission (INEC), to reverse to  Electoral Acts and follow the processes.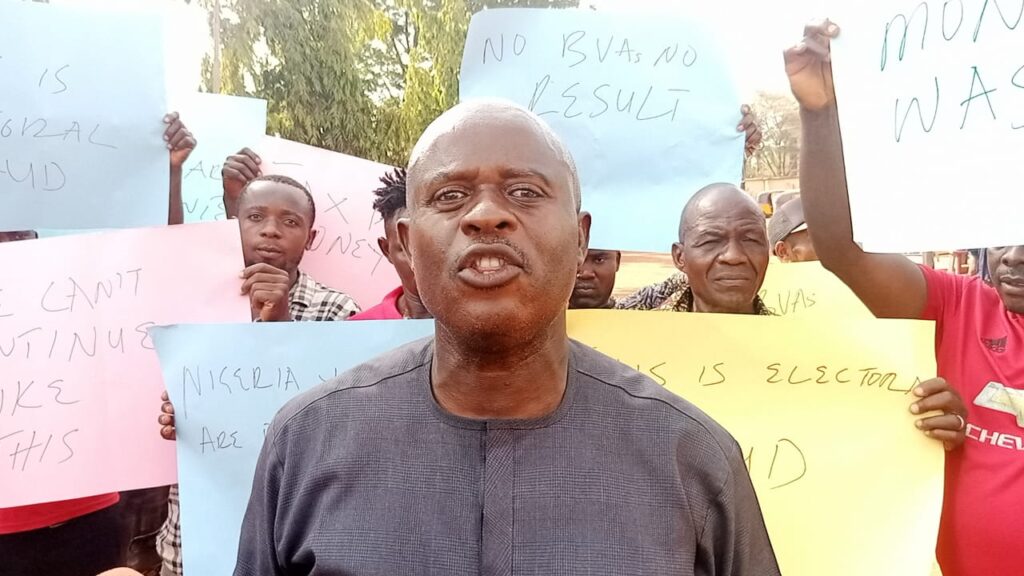 The aggrieved youths led by , Comrade Chris Okike, said that the election was not free and fair . He added that what INEC conducted and called election was fraud.
Okike said that they had come to convey the mood of the people of Enugu state.
" The people of Enugu state, Nigeria are very anngry with the fraud INEC conducted and called election. It was very obvious the election was rigged  and manipulated in favour of a particular candidate. We are not happy about that and we say no to that. It is totally unacceptable,Okike said"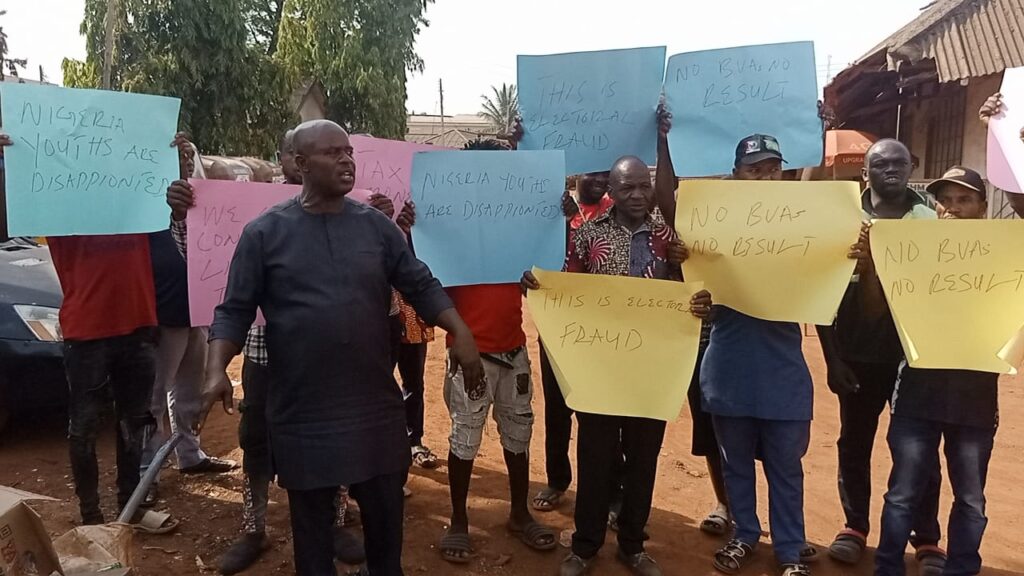 He urged INEC to go back to the drawing board and use the BVAS and transmit results electronically to the Server as provided in the Electoral Acts.