By Ngozi Ikpeama
There was a massive turn out of voters in Enugu state on Saturday, February 25, during the presidential and national assembly elections with voters lamenting late arrival of electoral materials and INEC officials.
At Michael Okpara square, voters came.out enmasse to cast their votes and like every other polling units, were disappointed that electoral materials and Independent National Electoral Commission, INEC officials were not found. They arrived very late and started accreditation and voting late, which got voters worried.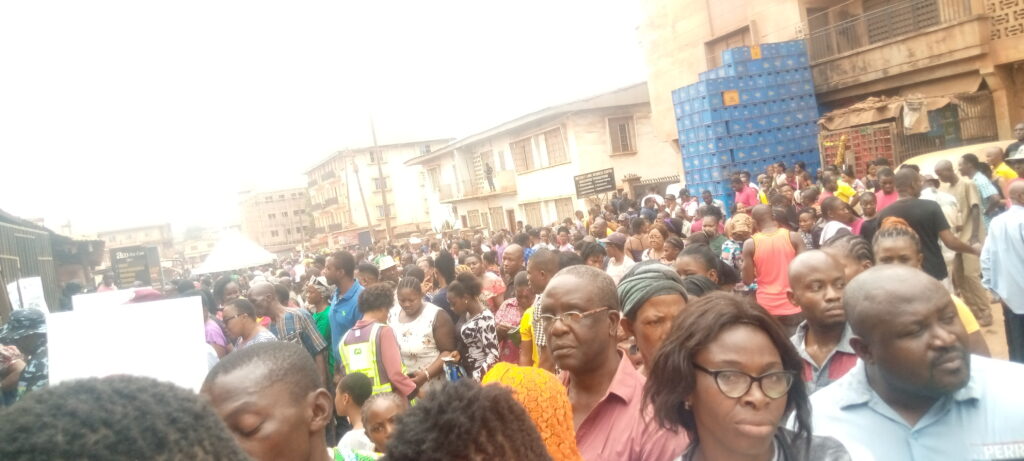 In his reaction, Archbishop of Enugu Ecclesiastical Province and Bishop, Anglican Diocese of Enugu, Most Rev. Prof. Emmanuel Chukwuma warned INEC, against disenfranchising any voter.
Chukwuma who spoke to journalists at the Michael Okpara Square where he cast his vote ,said he voted after waiting for over four hours.
He called on INEC to extend the voting time so that thousands of people at the different poll units could execerise their franchise.Archbishop Chukwuma warned the INEC that every voter in the long queue must be allowed to vote.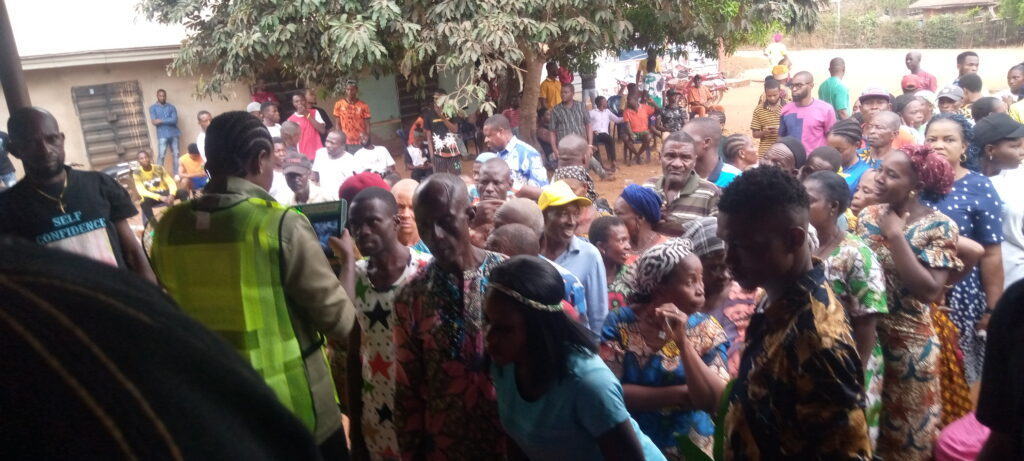 "The turnout so far is impressive, more than before; it has taken about four hours for the machine to work, for me to vote.
"They said it was faulty, but thank God they repaired it.
"But the thing is that INEC has to do a lot to make sure that all the BVAS machines are working.
"Nigerians today defied Simon Ekpa's threat, because there was that threat but Nigerians are tired, that's why they are out in their numbers to take their destiny in their hands.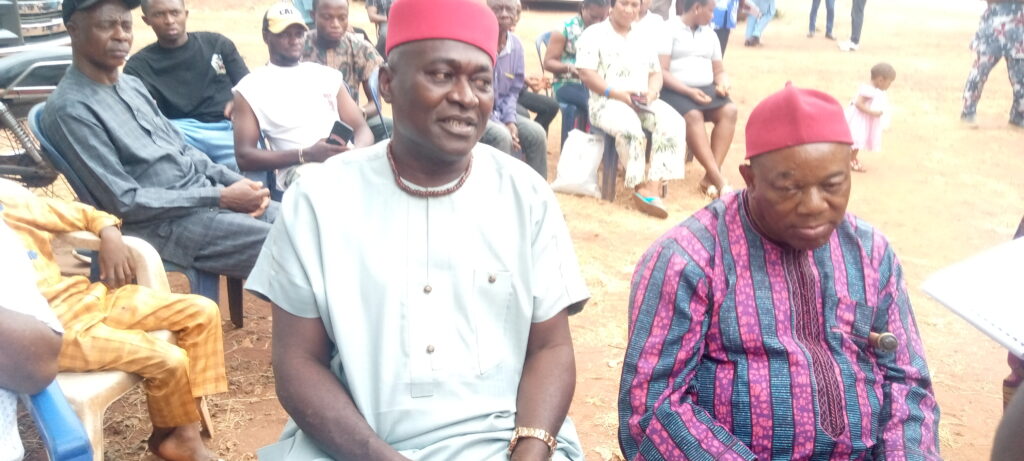 "However, we are not happy because in most places, materials are just arriving; there is a delay in logistics; the logistics have not been very much perfected by INEC.
"INEC should do more to improve their logistics in delivery of materials to the right places.
"Now people are all over the place; if they stop it without everyone voting, we shall not accept it; anybody who came here before 2:30 must vote; no INEC would close down voting, that is why we are still here and we are sitting down to wait until everyone votes and the votes count."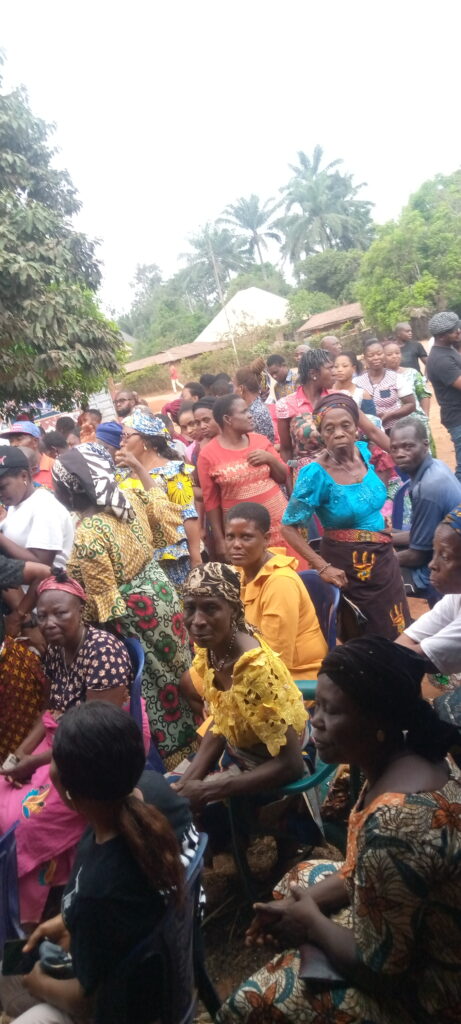 He warned against rigging the election, saying that if the voters' choice was not respected, there would be trouble in the country.
He noted the citizens defied the hardship in the country by trooping out in their numbers, noting that it was a clear signal that "enough is enough".
"I want to warn that the voters' mandate must be respected; if not, this country will be on fire," he cautioned.
The Clergy also condemned President Muhammadu Buhari for displaying his ballot paper after casting his vote, describing it as un-presidential.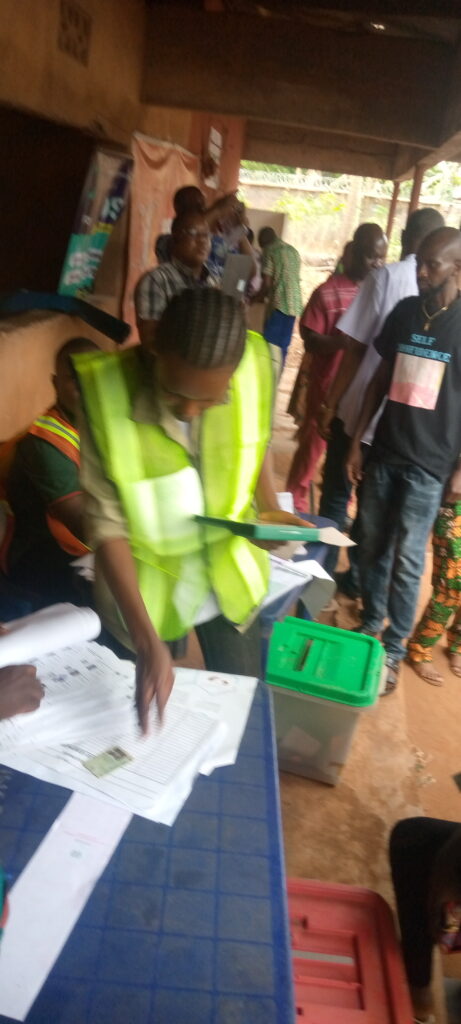 "We are not happy that when we voted, he had to show his ballot paper to the whole world to know who he voted for; it was unfortunate," he said
The complaint was the same at Ede-nta ward 2, polling unit 006, CPS polling unit 009 , Ede-Oballa, Nsukka, where the House of Representatives candidate of the Peoples Democratic Party, Engr Vita Abba voted. He expressed disappointment that electoral materials were brought late. Providing Officer, Ezeugwu Ikenna said they were not given ink pad for thumb printing He disclosed that policemen helped them out with an ink pad they managed. The story of late arrival and incomplete materials was the same in Abakpa ward 2, polling unit 19 , Obe Central school unit , and others.
Meanwhile, INEC has extended voting time in Enugu to ensure no eligible voters was disenfranchised.