Lagos Police Command has begun an investigation into the death of a 12-year-old student of Chrisland Schools, Ikeja, Lagos,Whitney Adeniran, who died on Thursday, February 8,2023 during the school's inter house sports at Agege stadium.
The state Police Public Relations Officer (PPRO) ,SP Benjamin Hundeyin disclosed this to newsmen on Monday.
He said the police division in Agege Pen Cinema was handling the preliminary investigation after the incident and that the Homicide Section of the State Central Investigation Department, Panti, would take over the case on Monday for discreet investigation.
Whitney's parents, Michael and Blessing Adeniran accused the school of negligence as they continue to wonder what happened to their daughter.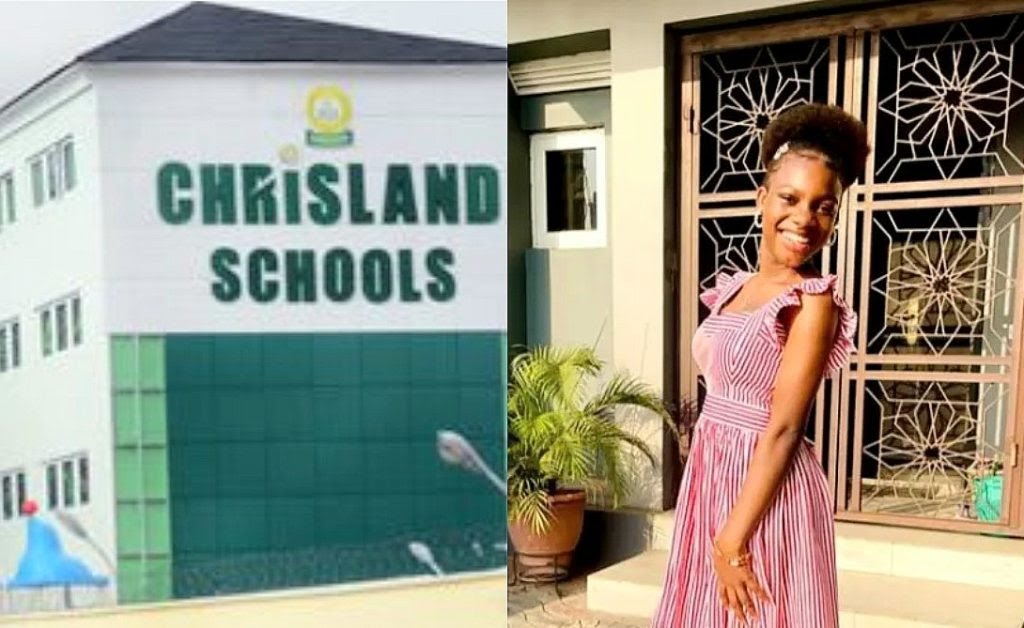 Michael said he will not bury his daughter until the school admits their fault in her death
In a video interview with the press on Sunday, Adeniran said he had already purchased a coffin for his daughter. His words:
"My child died at the venue of the stadium, your (Chrisland) nurse confirmed that and she knows exactly what happened to my daughter.
"What I want Chrisland to do is to come out, admit their errors, speak the truth and let my daughter rest. Chrisland school were the ones discouraging me from autopsy, I was shocked to read their press release were they said I rejected autopsy, when I'm the one that filed for it.
"At a point I was almost agreeing with them not to do autopsy, that is why I went ahead to tell them to buy a coffin, but I later thought about it. And I said if I bury this child without finding out the truth, I will live with the guilt for the rest of my life."
Michael added that Witney had no health condition or sickness as of the time the school bus picked her up for the event.
Responding to the incident on Sunday night, Lagos State Government ordered the temporary closure of Chrisland high School, Opebi-Ikeja.
The directive was contained in a statement on the Instagram page of the Lagos State Government. It reads:
"A release signed by the State Commissioner for Education, Folasade Adefisayo said the closure was ordered pending the outcome of a full investigation into the unfortunate incident."
Whitney allegedly died during the school inter-house sports event at Agege Stadium in Lagos.
Adeniran had claimed his daughter died of electrocution but the school management in a statement said the deceased slumped in "public view and not under any hidden circumstances," adding that she was rushed to the nearest medical facility for first aid.
"Our immediate response was to take advantage of proximity to first aid, by identifying the nearest medical facility to take her to, where the doctor on duty, administered oxygen and every aid possible on her," the school said.
Whitney's parents had on Saturday raised the alarm over the death of their daughter during the school's inter-house sports event at the Agege Stadium.