Enugu state Campaign Council of the Peoples Democratic Party (PDP), has described the reports on social media that its governorship candidate, Peter Mbah slumped at the NYSC headquarters,Abuja as false and baseless.
The Director of Public Communications of  the Campaign Council, Nana, Ogbodo in a statement on Thursday, said that the reports that Mbah slumped at the headquarters of the National Youth Service Corps (NYSC) in Abuja over a malicious claim that his discharge certificate was forged were "the height of hallucination by a rudderless and lazy opposition that want to ascend to power by subterfuge".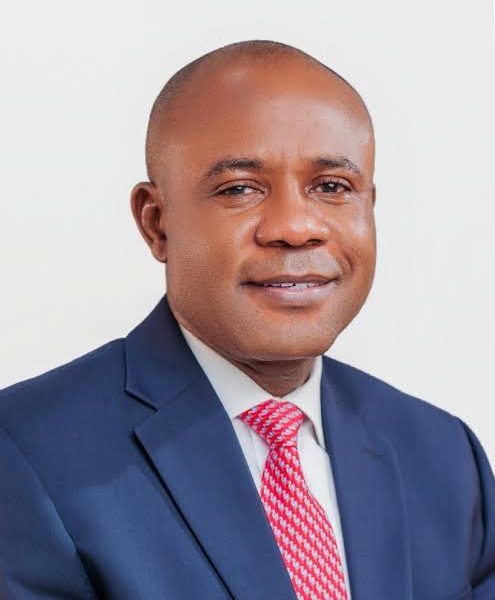 The statement read in part, "the Campaign Council wondered why Mbah would slump over an apparent hatchet job by a purchased syndicate when the culprits should actually be cooling their feet and singing about all they know, including their sponsors, in the custody of law enforcement agencies.
"The Campaign Council also wondered why Sahara Reporters would carry such "apparently concocted falsehood without seeking a reaction from Dr. Mbah or the Campaign organization."
Ogbodo said that it was ridiculous to claim that Mbah slumped over a hatchet job by a purchased syndicate to smear, distract, and scuttle PDP's governorship project, which has been overwhelmingly embraced by the people of Enugu State.
"For the umpteenth time, the indolent Enugu opposition should get serious with producing and presenting their manifestoes to the people rather than dwelling on mischiefs and propaganda because an allegation of forgery can never amount to forgery, let alone disqualify Dr. Peter Mbah from the governorship race, which he is miles ahead of the rest to win
"In the meantime, we reassure our supporters that there is nothing to worry about as Dr. Peter Mbah is taking every necessary step within the provisions of the law to ensure that everyone involved in this malicious project is brought to book," Ogbodo said.