Enugu state Deputy Governor, Her Excellency, Hon. (Mrs) Cecilia Ezeilo, House of Representatives member representing Enugu north and Enugu south Federal Constituency, Hon. Ofor Chukwuegbo, former House of Representatives member ,Udi -Ezeagu ,Ogbuefi Ozomgbachi, Ezeagu llocal government chairman, former Chairman, Ezeagu local government area,Hon
Chukwuni Ani, traditional rulers and top government functionaries, on Friday, February 3,2023, paid their last respect to an illustrious son of Eseagu, Chief Oliver Azubike, Eze- Elisiaku 1 of MgbagbuOwa, at his hometown,
Ogwofia, Ozom, Mgbagbu.-Owa in Ezeagu local government area of Enugu state.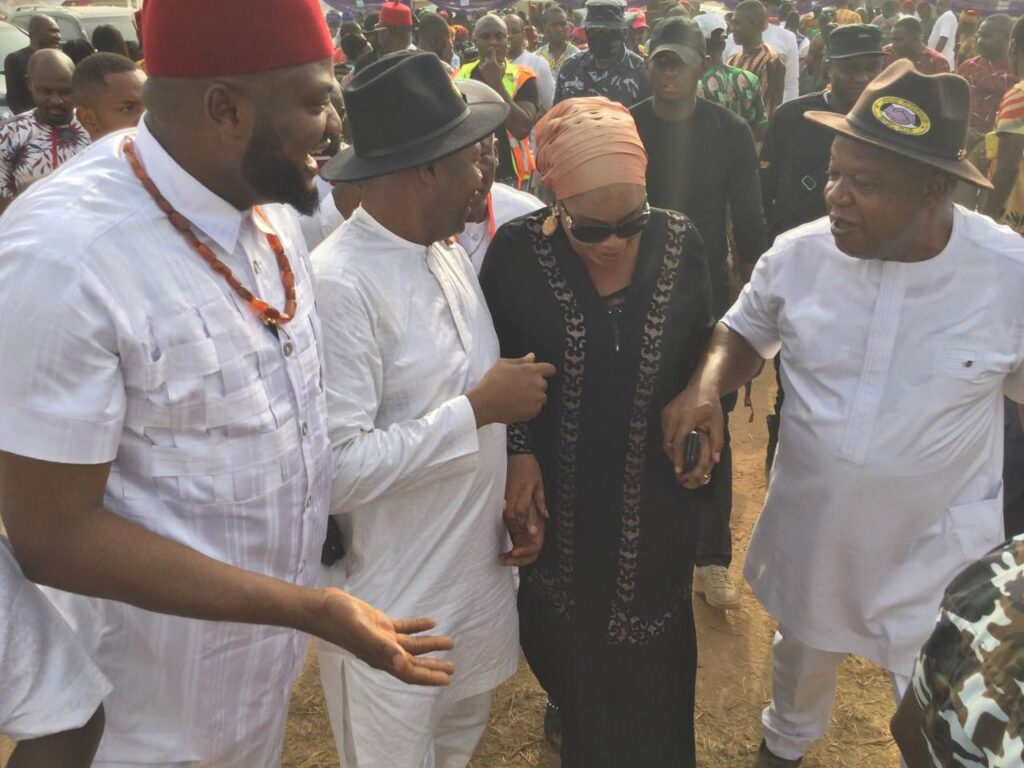 The late Chief Eze- Eliisiaku, who died at the age of 65, was a very popular business man in Enugu. He was a practising Catholic, and prominent in Ezeagu traditional and political circle. He was a firm follower of the Deputy governor, Hon. Ezeilo andstrong supporter of the PDP – led government of His Excellency, the Executive Governor of Enugu state, Rt. Hon.( Dr) Ifeanyi Ugwuanyi.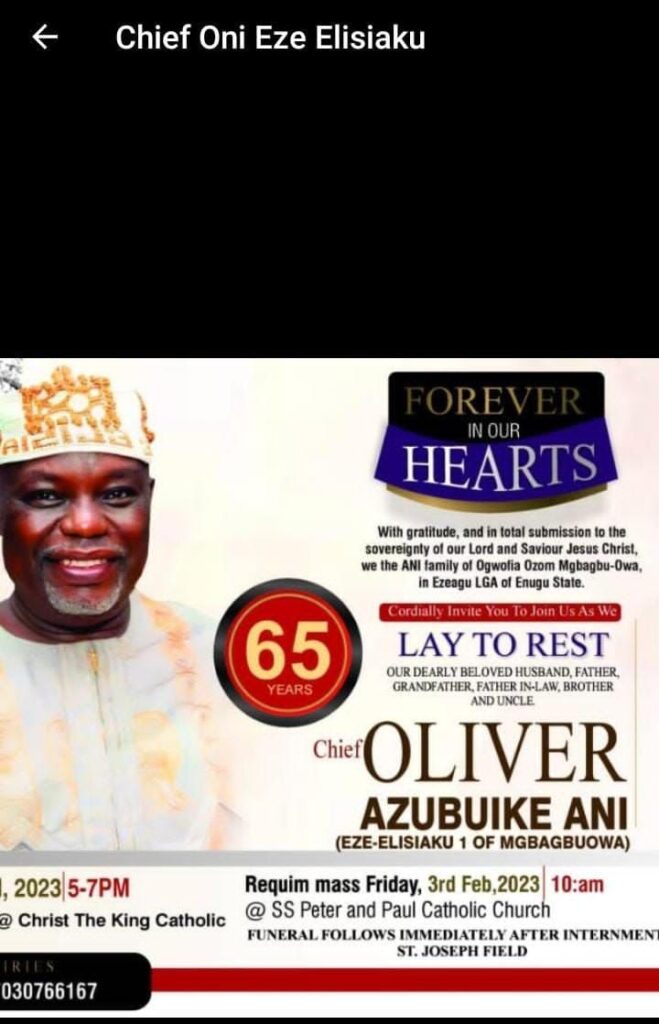 Other diginattries at the burial were, Enugu state House of Assembly member, Hon. Chima Obieze, Senator Gilbert Nnaji, Polydonic,His Royal Highness, Ogilisi Igbo, , IIgwe Mmaku Kingdom , former Commissioner for Culture and Tourism, Hon. Joe Mmamelu, his brother ,Luke Mmamelu, , the Chief Executive Officer,Coal City University, Enugu, Andy Young Aluminum,among others.