Enugu Chamber of Commerce, Industry, Mines and Agriculture(ECCIMA) on Wednesday, January 18,2023, held her 49Th Annual General Meeting (AGM),with a call on eligible voters to collect their permanent voters cards and vote during the 2023 general elections.
In his address, President of ECCIMA, Barrister Jasper Nduagwuike ,noted that the AGM was his first as ECCIMA President .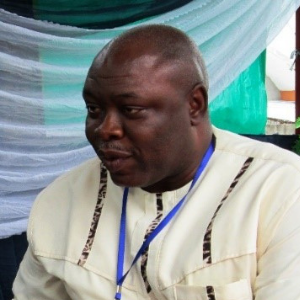 He recalled his election in January12, 2022 and his acceptance speech in which he assured of his commitment to the Chambers, saying ," we believe we have shown course to proudly say that by the grace of God our commitments are being achieved. "
Nduagwuike described the AGM as timely ,coming at about 41 days to the election. The president encouraged eligible voters in the country to pick their permanent voters card and excercise their civic rights during the election and ensure their votes count.
"I therefore plead with all of us to ensure we get our Permanent Voters Card (PVC) that we vote, that we guard our votes and ensure that the votes are not only counted but also counts.
"Enugu Coalition of Business and Professional Association (ECOBPA), the advocacy arm of the Chamber will at the end of this month swing into a massive publicity for all of us to vote. That is the only way we can influence the direction of this Country for better", Nduagwuike said.
He thanked Enugu state Governor, Ifeanyi Ugwuanyi for the prevalent peace in Enugu State and cordial relationships between the government and the Organized Private Sector (OPS).