South-East Council of Traditional Rulers has urged Nigerians to consider the Presidential Candidate of the Labour Party, Peter Obi, in the forthcoming general elections based on his personal merit and capability to salvage the country.
The Chairman of the council, Igwe Ambassador Lawrence Agubuzu, made the plea on Friday when Obi paid a consultative visit to the Traditional Rulers in Enugu State in the Eastern Nigeria House of Chiefs in Enugu.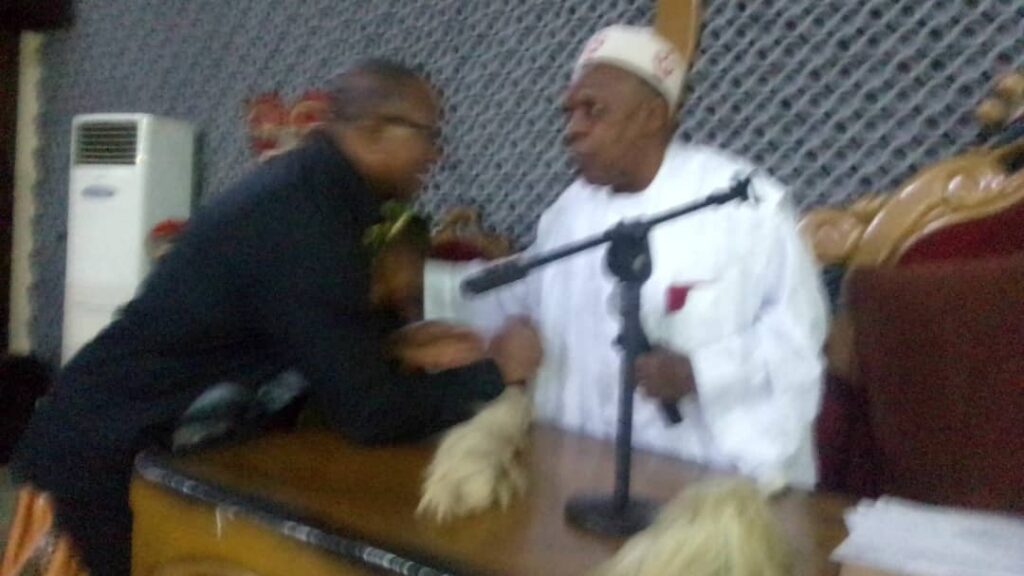 He said , "Obi is not an Igbo candidate, however, he has the preponderant home base support of the people of the South-East Geopolitical Zone of Nigeria to vie for the exulted office of the Federal Republic of Nigeria.
" We appeal to every Nigerian to consider Mr Peter Obi on his own personal merits and capacity as a bona- fide Nigerian.
"We also appeal to every Nigerian to consider every other presidential candidate as who he or she is and not on the basis of his or her tribe, religion or ethnic group.
"We urge Nigerians to show love to Nigeria by following the examples of the 21 century voters all over the World who have shun themselves of primordial sentiments and elected candidates capable of eliminating poverty, corruption, unemployment, injustice and above all insecurity in their countries.'
Agubuzu, who doubles as Chairman of Enugu State Council of Traditional Rulers, said that the traditional rulers and elders in the zone, who had watched Obi grew up, schooled and worked in various capacities, could vouch for his excellent track records.
"Other sterling qualities of Obi include his innate humility, self-evident honesty, integrity and love for the downtrodden, doggedness in the face of daunting challenges, patriotism, consistent accumulation of prodigious knowledge of global trends as well as your physical fitness and your intellectual profundity cum alertness," he said.
The royal father noted that the consultation had provided the opportunity to inform Obi of the feelings of the people concerning his candidacy, which is in the positive light.
"They know, as a matter of fact, that the South-East or ndigbo did not at any level and/or at any forum whatsoever, decided to choose and present Mr Peter Obi as a Presidential Candidate.
"They, our subjects, are however very happy and in deed part of the acclaim and jubilation with which the generality of Nigerians received the electrifying news of your choice and nomination as the Presidential Candidate of Labour Party," he said.
Earlier, the presidential candidate of Labour Party, Peter Obi, assured the traditional rulers that he would work closely with them to fight community insecurity challenges ravaging the country, when elected into office.
He noted that traditional rulers would be involved in pragmatic security arrangement that would stamp out insecurity in communities.
"I have done it in Anambra State, when I was the governor and we had peculiar security situation and the traditional rulers in the state were fully involved in raising government-fully sponsored community vigilante group and their daily supervision.
"Involving the traditional rulers have become imperative as the heightened security situation is going towards marauders sacking communities and turning everyone both the traditional ruler and his subjects to Internally Displaced Persons (IDPs)," Obi said.
He noted that lasting security and peace in communities would revive productive activities whether agriculture, mining and arts-and-crafts among the people and rebound the local markets and economy once more.
Obi said that his administration would pursue economic policy of production instead of consumption by turning the country to huge production site for different locally needed and international exportable products.
"This will enable government tap into the massive number of youths and their enormous energy for Nigeria as well as provide gainful employment for the youths," he said.
He assured that his government would invest more in education and health to ensure that the frequent strikes in these sectors were stamped out.
'My administration will ensure that the all involving oil theft and stealing from public funds are stopped permanently," he said.
Highlight of the visit was offering of prayers by the traditional rulers for Obi and his running mate, Sen. Datti Baba-Ahmed, to have a safe and successful presidential campaigns and elections.