International Federation of Women Lawyers ( FIDA) Nigeria, Enugu state branch,on Wednesday ,21st December, 2022, visited the 94- Year- old woman, Mrs. Deborah Nneze Ogbodo whose daughter, Mrs. Virginia Eze was caught in a trending video flogging, while bathing her
FIDA members, led by Enugu state chairperson,Barr. Cecilia Ngozi Onyia were in  Umueze ,Okwojo Ngwo, Enugu State of Nigeria , home town of Mrs Ogbodo, to see the family members and gather more information on the issue.
The delegates who were received by the first son of the victim,, Elder Moses Ogbodo, a retired civil servant, were introduced to the family members, who were more disposed to releasing information in respect of the case.
According to Onyia, FIDA,Enugu gathered that the incident happened on the 8th Day of December, 2022 at Okpuno, Nsude in Udi Local Government Area of Enugu State where Virginia Eze, the aged woman's daughter was married to. On the 12th December, as a result of the incident, both the victim and her daughter were returned to Umueze ,Okwojo Ngwo by the daughter's husband people.
It was gathered that the said Virginia is a widow with 7 children: 2 boys and 5 girls and none of the children is working. Virginia is a petty farmer. She has lived with her mother for 5 Years peacefully. Everyone around with tears attested to the fact that Virginia is a good woman even to other people.
FIDA Enugu also  gathered that there seems to be so much responsibilities on  Virginia that were almost driving her to depression. Virginia said in tears, " I did not know what came over me and what happened and now, the whole world is cursing me".
"She wept bitterly, so much so that everyone around started crying. She pleaded for mercy and vowed to continue to live peaceably with her mother", FIDA Enugu chairperson said.
  Onyia continued, "The victim ,Mrs Ogbodo, said she had forgiven her daughter. The victim spoke with us and everyone present and told us that what happened is nothing. 
"The first son of the victim, Elder Moses Ogbodo condemned in its entirety the act of his sister, Virginia flogging their mother for whatever reason. He therefore pleaded with FIDA Enugu on behalf of his sister, mother and the entire family  for mercy." Onyia said .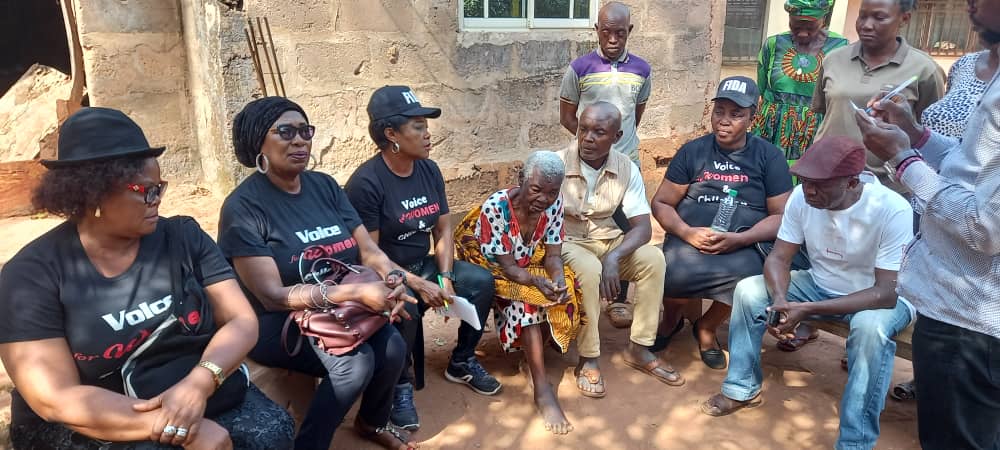 Elder Ogbodo pleaded against seperating Virginia from their mother, saying, that  the seperation of Virginia from the victim would quicken the victim's exit from this life. He disclosed that it is still Virginia that takes care of the victim and that  Virginia went for  surgery not up to three Months now.
"That family actually needs financial help," he said.
In their response, FIDA Enugu counselled the victim who is doing very well despite her age and presented a purse to the victim for her to use and buy for herself anything  she likes.
The victim, Mrs Ogbodo thanked FIDA Enugu for their donation. She prayed for God's blessings on them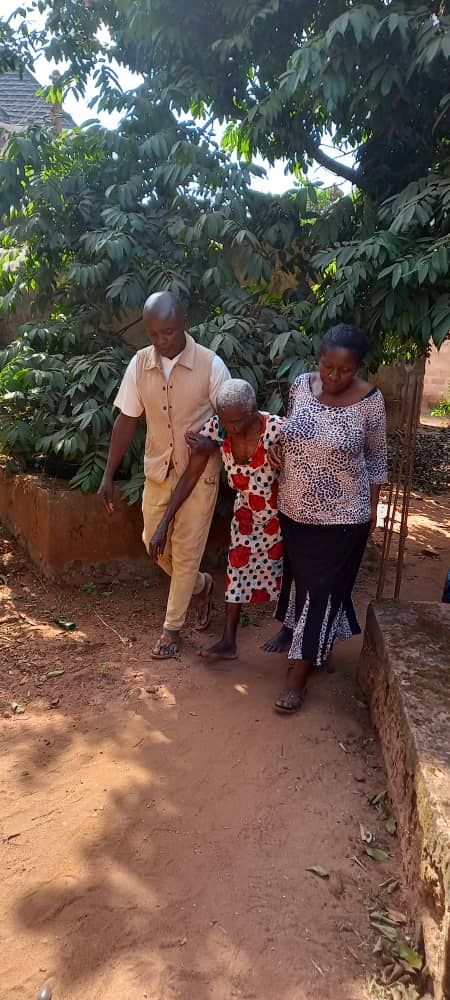 Her first  son  prayed for  God's blessings upon FIDA Enugu. The kindred also spoke with one voice and prayed for God's blessings on FIDA Enugu.
FIDA is a Non- governmental organization, with a mandate to promote, protect and preserve the rights of women, children and other vulnerable groups.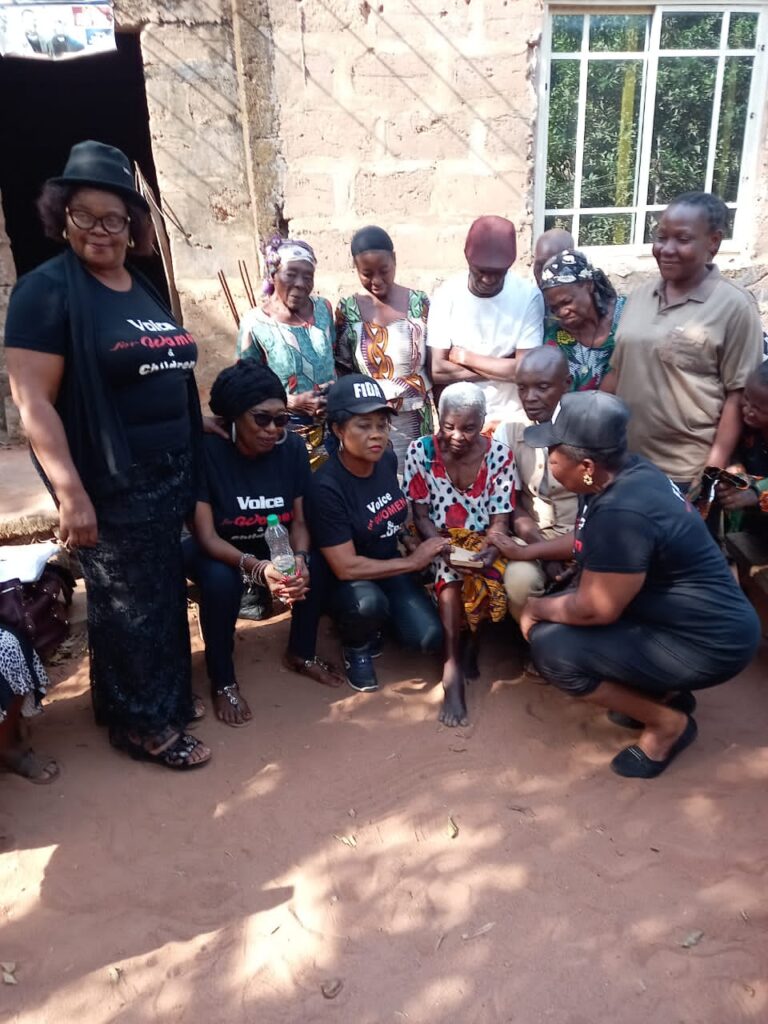 author:
Maureen Ikpeama