International Federation of Women Lawyers ,FIDA, Enugu state branch, on Monday held it's 2022 end of year party to thank God for seeing them through the year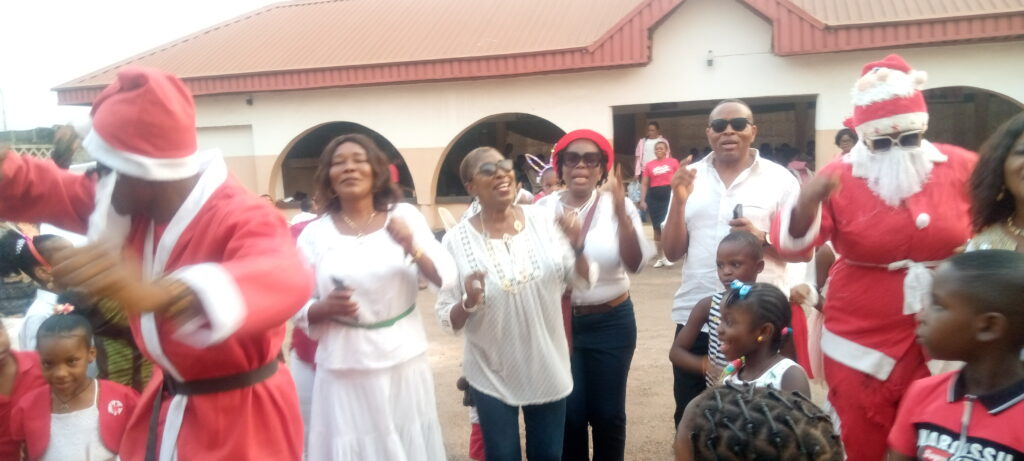 In a very colorful event which brought together family members of the FIDA at FILBON Hotel, New Haven, Enugu, the chairperson of FIDA, Barrister Cecilia Ngozi Onyia, said that the event is an annual event , "It is an event that marks the end of FIDA's activities for the year." We are holding it this time when our children must have closed from their different schools. After this time, we come together to thank God for all He has done for us.
On the activities of FIDA this year, the chairperson said.
"This year, we did 'Day of the African Child, International Day of Girl-Child, FIDA week and so many other things that FIDA celebrated. This brings it to an end- the Christmas party.. We thank God for all he has done for us. From the first day of January to December, we say may all glory, may all honour , all thanksgiving, all majesty be ascribed unto His name in Jesus name. We are also asking for a bright 2023", she said.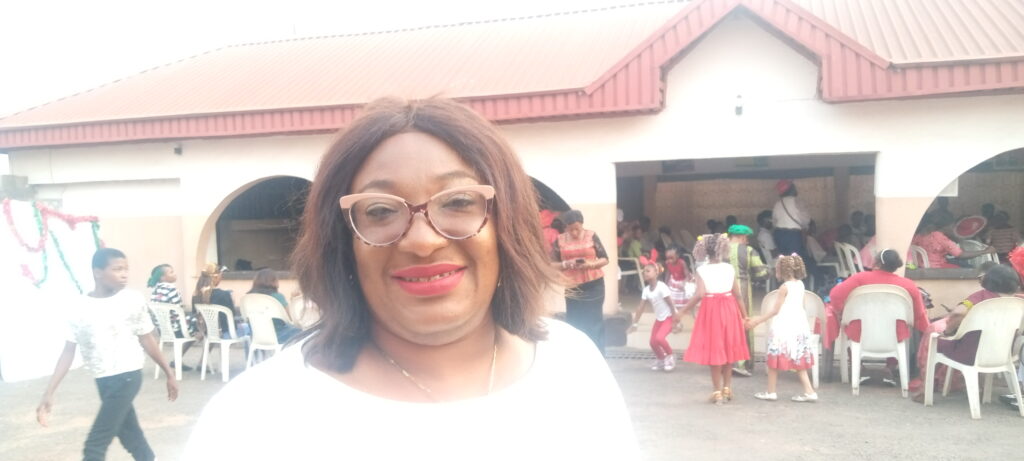 Speaking, a senior member of FIDA, ,Hon. Justice Nnenna Aliukwu, thanked God for a successful year She said that their children were invited to the party for them to see their mothers in another way." We tell the children what we do, For them to see that their mothers are not very scary. You know as lawyers, they see us as scary people .When they see us dance and laugh , they will be able to communicate more with us".
FIDA, she said, is an association that fights for the," less privileged. It is not only the women and children ,men also come to us. This year particularly, we had spear headed so many child abuse cases, we had mended families that were broken.We had our counselling team. We have achieved a lot. We had handled so many child abuse cases. The challenges we had is finance,
Justice Aliukwu explained that their services were free and they needed support from the government to take care of their challenges, like accommodation . "We are also.looking for a shelter where young people with issues could come. "
She said that FIDA Enugu had embarked on several programmes, advocacy, mediation among others and their services are free.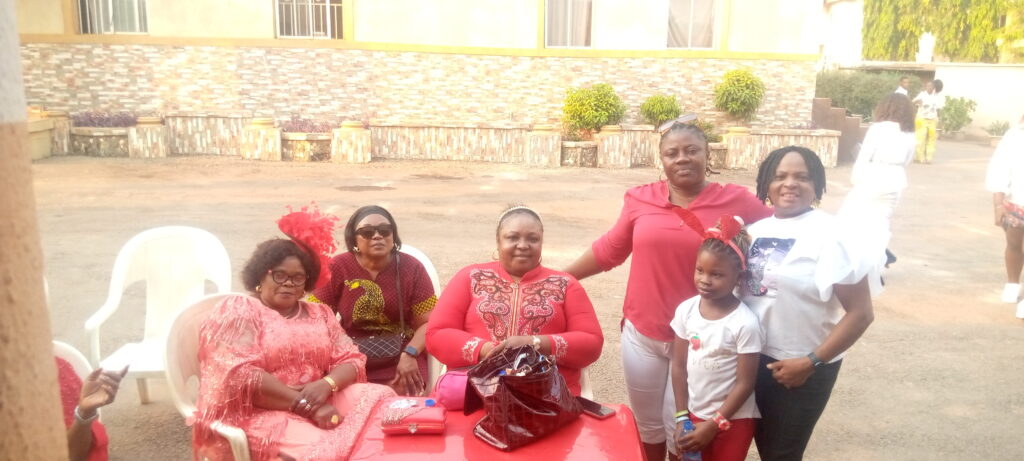 Justice Aliukwu advised children to be serious with their. studies because education is the key."They are our hopes,"she said
On her part, a member of FIDA,Enugu branch, Dr Ifeyinwa Adimorah, said that the day is a day they set aside to relax with their families.Usually, our children would always wonder, mummy ,what is FIFA? They keep asking. We gather here every year. They get to have an understanding of what FIDA is all about and what we do and also get to know children of our colleagues.
"FIDA is an international association of female layers. Our mission is to protect the right of children and women. We embarked on a lot of conferences, outreaches, particularly, during the prevalence of violence . That has pushed us to go further ,sensitizing women and also advocacy to powers that be to put an end to gender based violence", Adimorah said.
She lamented the rising cases of violence in the society , the most recent being a woman beating her mother."We are making sure we follow it to the end that justice is brought to that woman , that's the victim. We help the indigents, we have the counselling committees, when we sit, we solve family problems, it's uncountable the number of marriages we have been able to recover through mediation .
On his part, the chairman of the occasion and Chairman of the Nigerian Bar Association (NBA), Enugu state chapter, Charles Nwachukwu Nwagbara commended FIDA for all the programs they carried out in the year. He said the end of the year get together is a way of saying thank you to God .
According to him, Christmas is a period of joy, which signifies the coming of Christ. " Celebrating of anything Christmas is celebrating the gift of God. Jesus is a special gift to mankind. Jesus was sent to save us from sins.Without that gift, the existence of man will be useless because man will not be that image of God which has placed us over and above all other creature. That is what we are celebrating"
"We are also celebrating the extinguishing of the sins of mam , which we know, the sins we were born with.The gift of Jesus Christ is a promise of God ,fulfilled by his birth and death, that the sins of mam are sponged out.,"Nwagbara said.
"The end of the year get togetheri affords members of FIDA an opportunity to relax with their children For Lawyers also, it provides an opportunity for us to relax. Practise of law is all about stress and pressure, when you carry people's problems.Tnisoment is all about enjoying ourselves.

It is another way of showcasing who we are representing in the society, what is expected of us . Our children will see the way we conduct ourselves. The best profession you can go for is law. So,I want you all to think in that direction ", he said.
He commended both past and present administration of FIDA, saying they had done well.in sustaining the existence of FIDA, and even increasing the knowledge of other lawyers He commended FIDA for the successful programmes they held this year, urging them to improve on their relationship and build on their unity.