Mbazulike Amaechi: Obasanjo, Adebanjo condole ndi Igbo, sign condolence register
By Maureen Ikpeama
Former President of Nigeria, Olusegun Obasanjo and Leader of apex Yoruba socio-political organization, Afenifere, Pa Ayo Adebanjo, have consoled the people of Igbo land over the death of the first Republic Minister of Aviation, Chief Mbazulike Amaechi and signed condolence register as well.
The two elder statesmen signed the condolence register of Mbazulike, who died on Nov. 1, 2022, at the Ohanaeze Ndigbo National House (Secretariat) in Enugu on Sunday evening.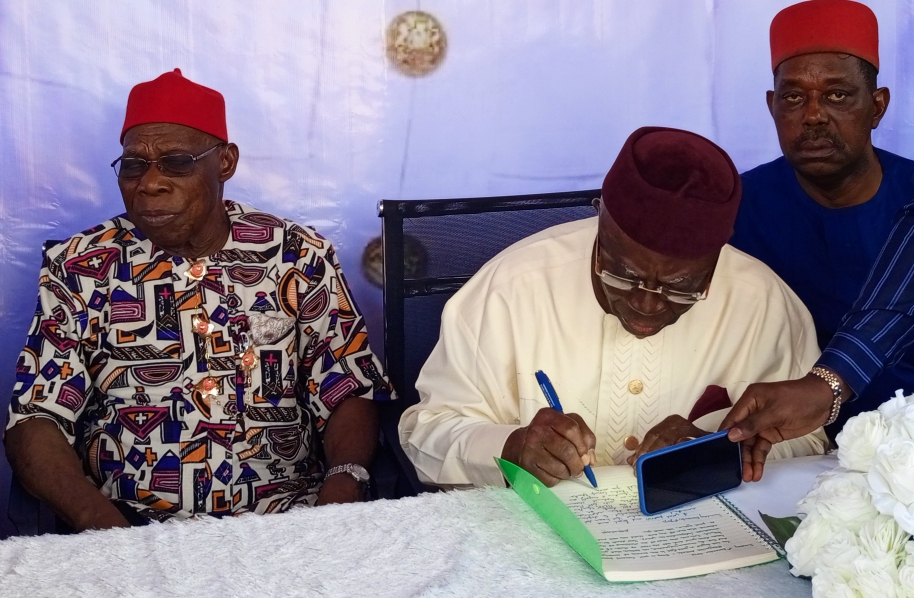 Obasanjo described Amaechi as an authentic Nigerian patriot and the last of the titans, while Adebanjo said he was a true Nigerian who fought from his youth for a country where equity, justice and fair play reigned.
Reiterating his avowed commitment to enthroning a new Nigeria after signing the register, the former president said the country did not just need a president at this critical time, but yearning for a leader with character.
Obasanjo said: "What I believe and what I think Pa Ayo Adebanjo believes is not ethnic, it's not sectional, it is not religious, it is Nigeria.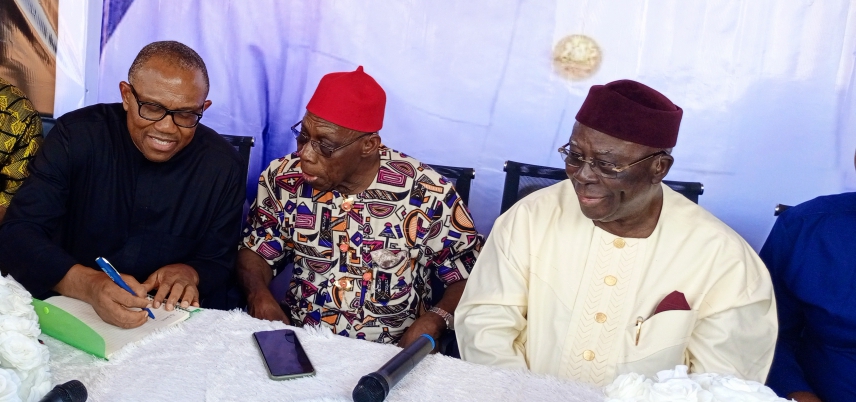 "When I go out and people say we thank you, I ask them, what are you thanking me for? Stop thanking me. I believe in equity, I believe in justice, I believe in one Nigeria.
"I have shed my blood for this country. I have gone to prison in this country. So, what are you going to frighten or threaten me with?
"The only thing that my senior brother (Pa Adebanjo) hasn't done is that he hasn't shed his blood but he has gone to prison but we will leave that aside now."
Obasanjo said that the major problem of the country's leadership is not ethnicity; "for me, the most important thing in a leader is character".
According to him, the problem we have had is that we have not had a leader with the right type of character that should be trusted with the leadership role.
"So, if I put my hand on someone, it means that compared with the other, I see that there is merit that will be of benefit to Nigeria. And I believe that Pa Adebanjo stands for the same thing," he said.
Receiving the leaders, the President-General of Ohanaeze Ndigbo, Prof. George Obiozor, thanked them for honouring Amaechi and the Igbos, saying, "Your presence here is symbolic for us in Ohanaeze".
Obiozor, who was represented by the Secretary-General , Chief Okey Emuchay, said that Amaechi was the longest serving minister of the first republic alive.
He said that Ohanaeze Ndigbo formed a political action committee to seek the presidency of Nigeria for the South-East, "Our first landing was Abeokuta to see Baba (Obasanjo), our second landing was in Lagos for Pa Adebanjo".
He said: "Amaechi fought for things to get right but unfortunately, he is no more. Thank God His Excellency (Peter Obi) is also here.
"What we stood for and what we are standing for and what we are asking for is justice, fairness, equity and inclusion in Nigeria."
Obiozor thanked the elder statesmen for believing in equity and fairness in the leadership of the country. "You both, Baba and Pa Adabanjo, have done a lot and you are still doing a lot to give all Nigerians a sense of belonging."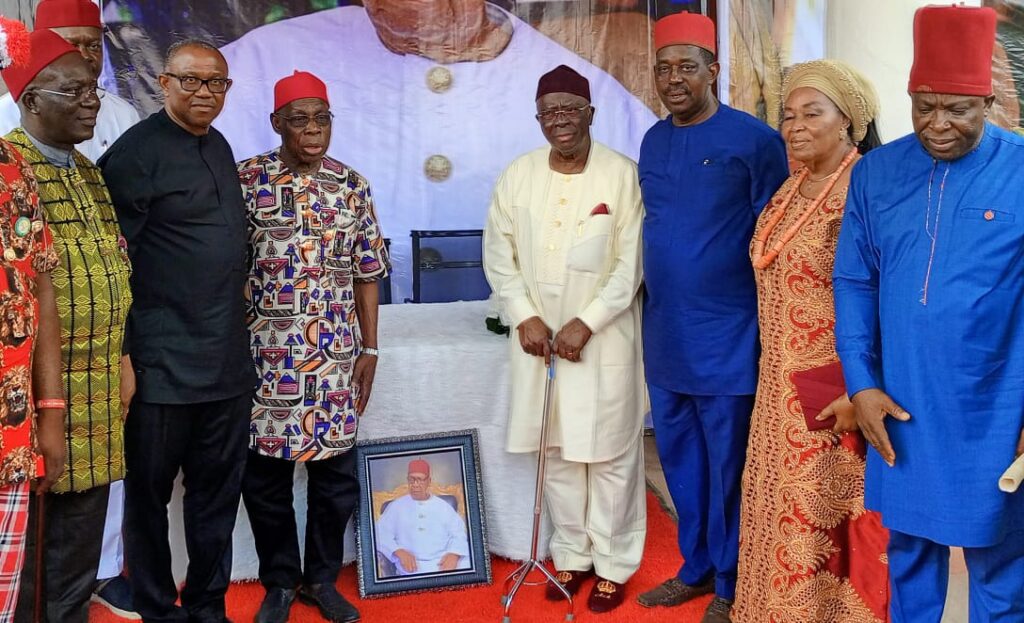 Among dignitaries present at the condolence register signing were Peter Obi, Presidential Candidate of Labour Party as well as other Ohaneze Ndigbo chieftains.