Presidential candidate of Labour Party and former governor of Anambra state, Peter Obi, has decried high poverty rate in the country , saying that 60 percent of the Nigerian population live below the poverty line in a country blessed with abundant resources.
Obi, who spoke at the 31st General Assembly /93rd Anniversary celebration of the Christian Council of Nigeria( national council), held on Thursday, at St. Andrew's Bassilica,( Church of Nigeria Anglican Communion),Trans Ekulu, Enugu, noted that Nigeria with it's large population still survived hardship and all other challenges because of God"s mercy.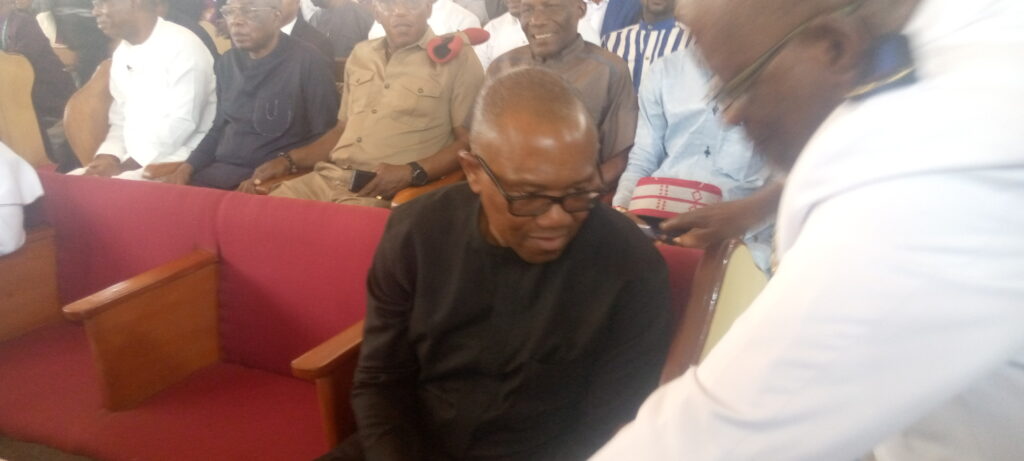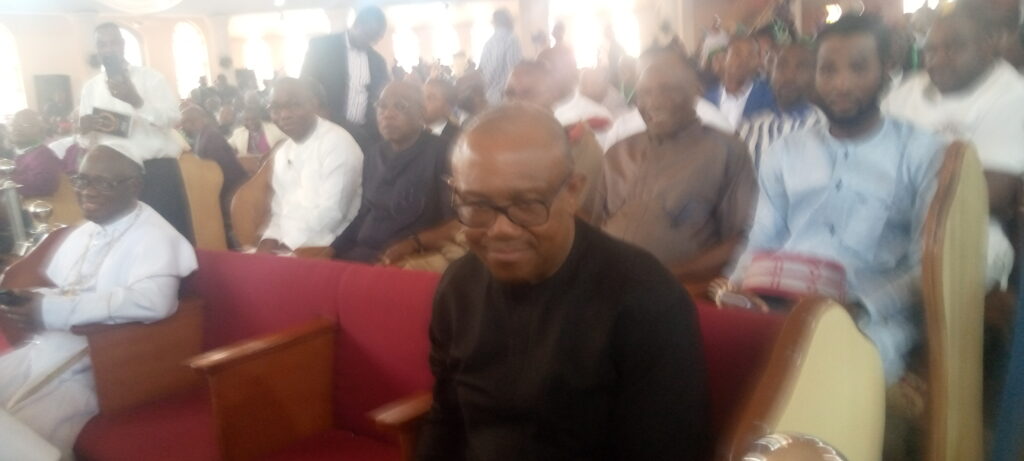 He lamented that bad leadership had brought hardship to the country and what Nigerians had were stolen by some people and it must be stopped.
"Prayers and actions" , he said ,must be applied, "We cannot continue this way.
"It is not about religion, it is not about education, . We are looking for people who have empathy, who have conscience. Let us pray and take action.
"Next year is election. Let us vote for the right candidates. It is the turn of children of God to take over their country", he said.
The event which had delegates from different churches across the country, four presidential candidates( two present and two represented), was declared opened by the governor of Enugu state, Rt. Hon.(Dr) Ifeanyi Ugwuanyi.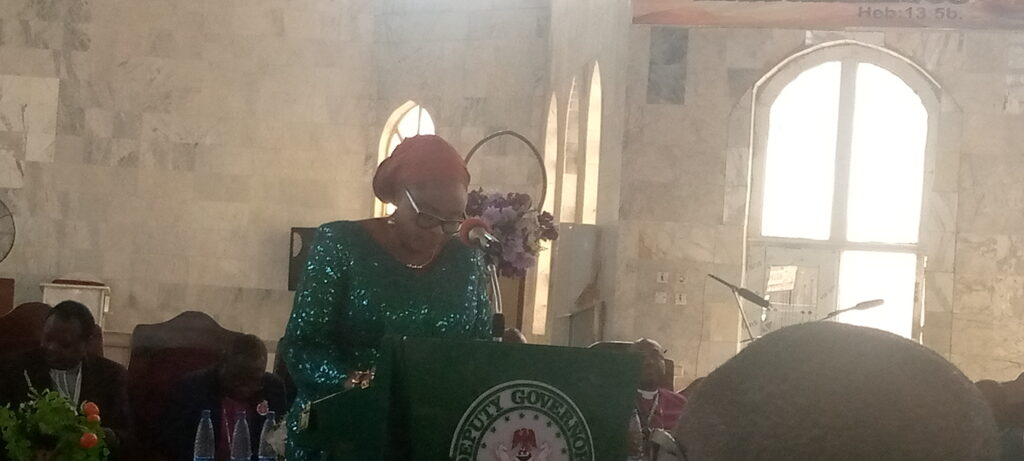 Represented by the State Deputy Governor, Hon( Mrs) Cecilia Ezeilo, the governor thanked the Christian Council for choosing Enugu state as a host state.
He called for prayers for the country and unity among the Churches, noting that it, Nigeria at this trubulent time needed the face of God. He urged Christians in the country to pray at all times, love one another
He noted that the only way to take Nigeria back was by looking back at the past experiences, spotting the faults and correcting the wrongs ,so that Nigeria will be directed to the right way.
Earlier in his welcome address, the host, Bishop of Nike Diocese, Anglican Communion, Rt. Rev Dr.Christian Onyia, said that the Assembly was taking place at a crucial time, when Christians were faced with challenges, when there wete insecurity, injustice and large scale separatist groups in the country, when national deaths had manifested beyond imaginable.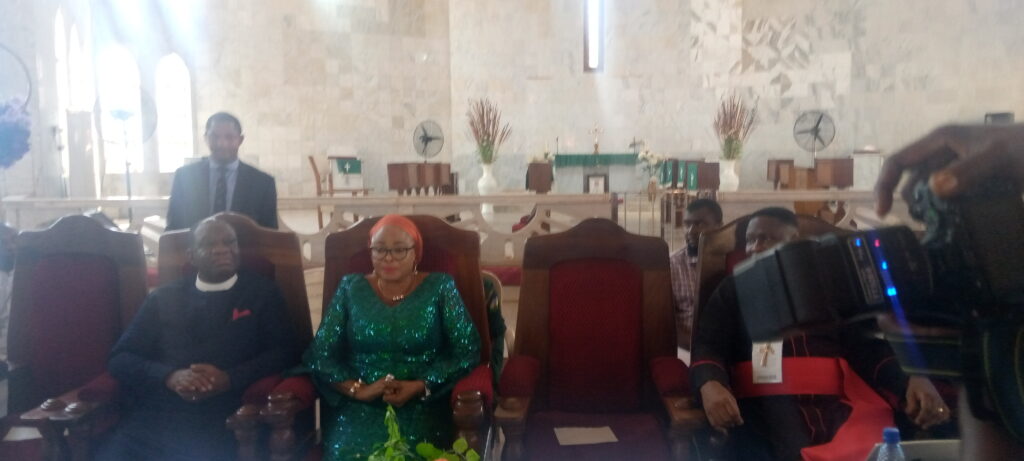 " Over 80percent of nation's budget is devoted to compulsory debt servicing . What the Central Bank can do was to change the colour of the currency" , he said.
The Bishop regretted the spate of insecurity in the country , noting that before President Buhari came into power 14 out of 774 local government areas were attacked by terrorists and he promised to tackle insecurity if voted into power.
"Today, it's 774 out of 774 local government areas on the threshold of being overran by bandits, that's where the nation found itself," he said.
Bishop Onyia called on Christians to be united and prayerful, rise against injustice ,and challenges against us as a nation.