There had been mixed reactions, since the Nigeria's president, Muhammad Buhari unvieled the redesigned niara notes on Wednesday,.Many believed the difference between the old and the new niara notes was largely the color.
While some said the new notes had lesser design and will not cost much in reprinting, some said the exercise was a waste of tax payers money, that only colors were changed.
A former federal lawmaker , Senator Shehu Sani, in a tweet said, "If it's Naira colour,the CBN should have just engage Snapchat."
A trader, Edith Ugwu said, it's a waste of tax payers money. "The money used in redesigning should have been used to print more old notes."
Jerry Simon wrote on Facebook, "Green, red and blue …. easy for coded description. Nothing much changed joor. For me, it is the intent behind the redesign."
Nuruddeen Dankaka Muhammad said, "I personally like that #500 naira note. I pray this met the intent of the change."
Oladejo Sunday wrote, "Only GOD ALMIGHTY can deliver and heal Nigeria from these present Leaders."
Tweeting via @Binzaranda, one Malam Sabiu Zaranda said, "If the aim of the redesigned will be achieved, I'm okay. But the new notes are not in anyway better than the old ones from the pictural views."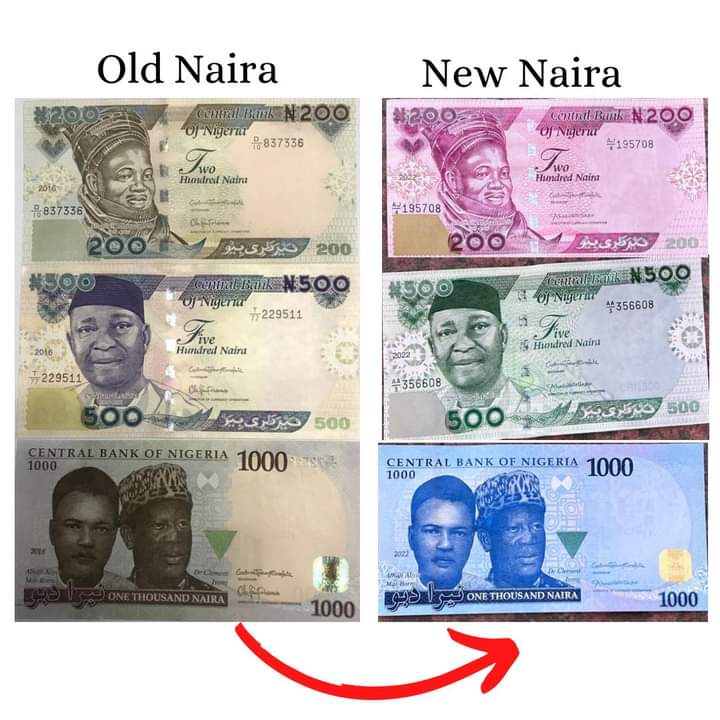 @Mr_Moo1 wrote, "They just used Snap Chat filters to edit the colors on Naira Note, print them and confuse the Masses that they redesigned the Naira note."
@Abdulgafar_kb: "Well i was expecting a whole new level of the design but they just ended up changing the color…that's the only difference between it and the usual notes."
@ameennimbe: "The same thing was done in 1983. Colour changes has helped the military government of Muhammad Buhari ( God bless the president) and Tunde
"
.
"