Families had been called upon to empower their female children, give them sound education , treat them equally with their male children, give them a sense of belonging and not to treat them as lessen beings .
These ,stakeholders said, will enable them realise their potentials in life and their dignity ,restored.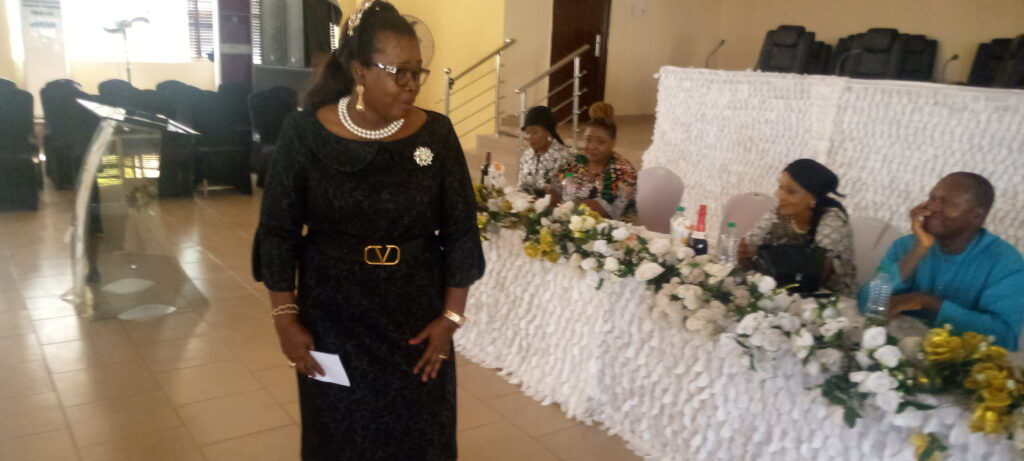 They spoke at a One-Day workshop on "Restoring the dignity of women in Nigeria in an era of banditry, kidnapping and terrorism", organised by the International Federation of Women Lawyers(FIDA), Enugu state branch to mark it's 2022 FIDA week.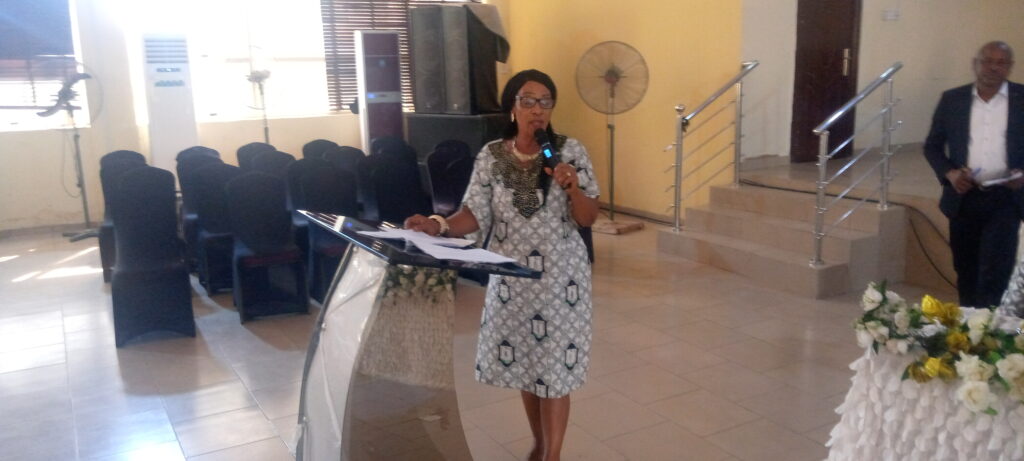 At the event held at the Hon. Justice Umezurike auditorium , High Court ,Enugu on Wednesday, the chairperson of FIDA,, Nigeria, Enugu state branch, Cecilia Ngozi Onyia , in her welcome address, said the event was to reflect on the dignity of the woman whether negative or positive because women are not static.

"Promoting gender equality is a game of change, especially economically and politically. Closing the gender gap means higher productivity and growth.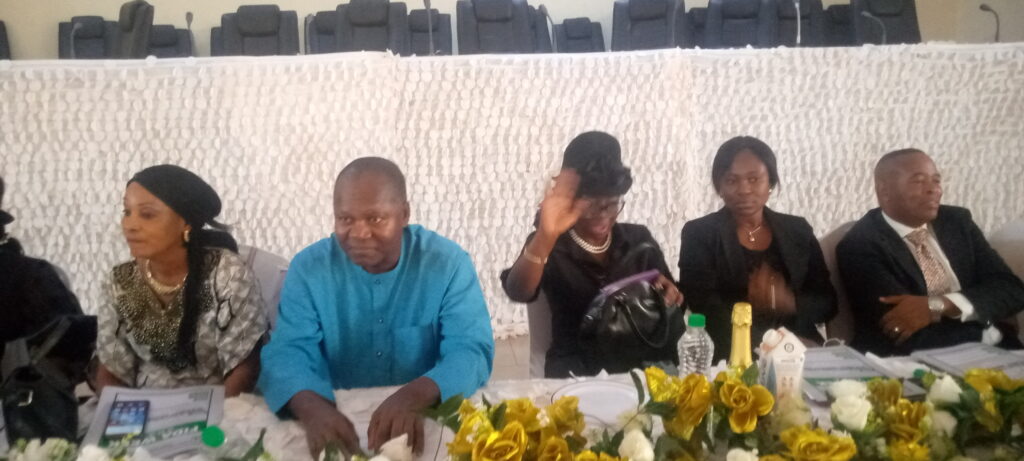 "When women participate fully in the labour force, more opportunities are created and it generates growth but when women are hindered from putting in their best due to fear of being kidnapped or banditry, then their productivity level is decreased and their dignity questioned.
"If women are violated by kidnappers and terrorised, there will be no growth in our nation because if a woman grows, the nation grows and profits. The future is female", Onyia said.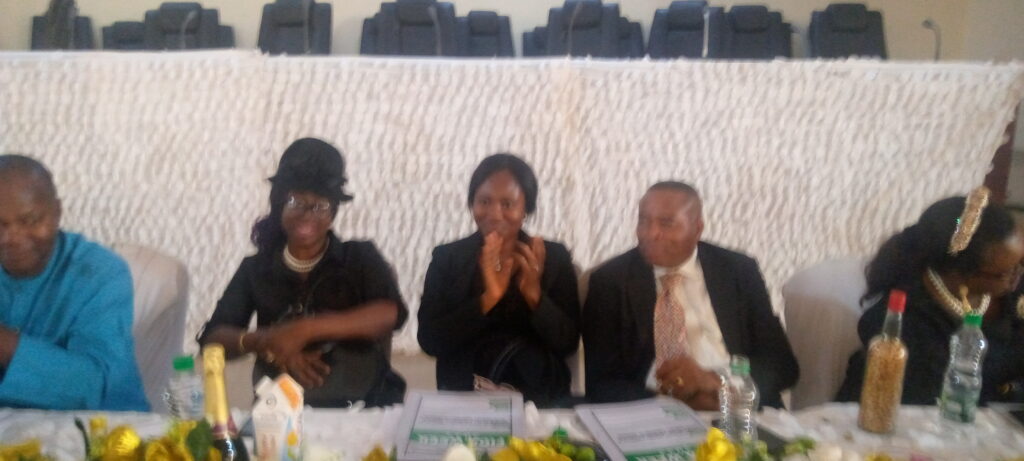 In her speech, wife of the Anglican Bishop of Nike Diocese, Barrister Onyia (mama Nike), recalled with sadness, the recent incident in Mmaku, Awgu local government area of Enugu state, where a woman was stripped naked by some men for picking snails and a video was made of her and trended on the social media. She condemned in totality such uncivilised act and emphasised the need for women to be empowered.
"Train a woman in school, give her education for her to be independent. Don't marry her out to a man to train in school if you do, all her life, she owes the man.The man will see her as his property and treat her anyhow.
"It is the family. It is education ,It is mentorship that will make a woman better. Make a circle, a big circle to make it easier for us to get to where we want to be. Support one anothet. If a woman is better than you ,get closer to her and tap from her knowledge. Take up power. Keep praying and do your own part of the bargain and God will help us.
The Bishop's wife said that most kidnapped victims were women. "it will shock you to hear. 72 percent of all kidnapped victims are women , 28 percent men. Women's human rights were abused. Their dignity touched , dehumanised in the hands of kidnappers.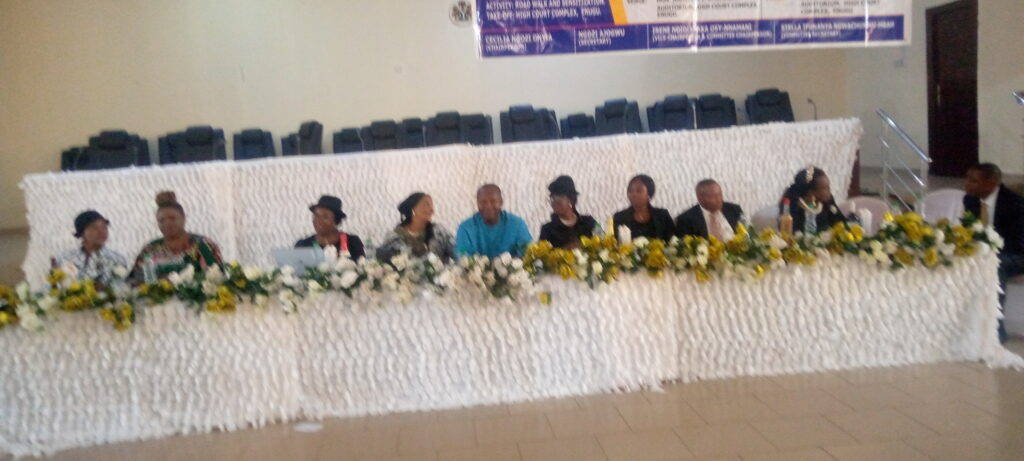 On his part, Chairman of the Nigerian Bar Association, (NBA), Barrister C N.Nwagbara, said that to restore the dignity of the women, the family will be taken into consideration.How you handle your wife matters. How you handle your female children matters. If you found goodness in your wife, it will go out to the family and the society.
"Men should respect their wives and their children, so that their children will see and will grow up with it and respect the women but If you beat your wife, your son will grow wiith it and will be beating his sister's, female children and women.
"If you love and respect your wife, you will preserve her dignity. Injustice to one is injustice to all. Some daughters refused to marry because they witnessed the way their fathers beat their mothers', Nwagbara said.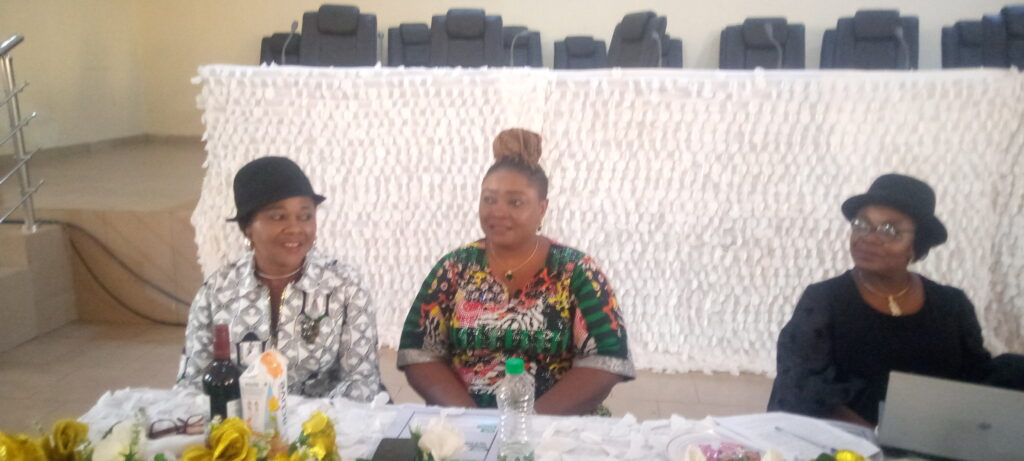 In her speech, a High court Judge, Hon. Justice Ngozika Oji, said women should understand that dignity is inherent in them ."You must preserve your dignity:
We should stop saying things that will show a woman or a man different. Let us imbibe that habit that men and women are created equal and deserve equal opportunity.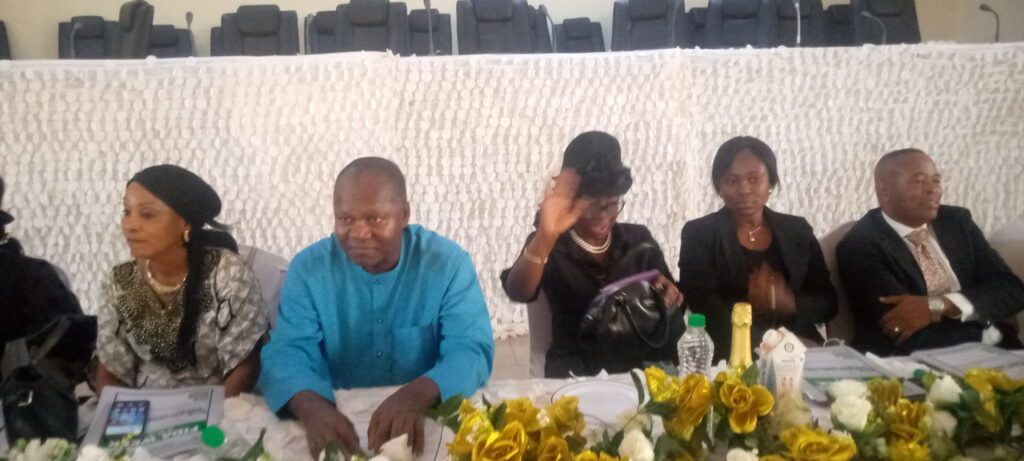 On kidnapping, she advised people on safety measures, saying, "do not take one route all the time, take alternative route. Do not ask for a ride from people you do not know. Always let someone know your whereabouts . Do not draw unnecessary attention to yourself .
Do thorough check.on your domestic staff. We should restore the dignity of woman and we must also restore the dignity of a man too",Oji said..
Speaking also, a Professor of Law at the Nnamdi Azikiwe University, Awka, Anambra state, Professor Felicia Anyaogu, described the topic as apt. She stressed the need for equality, saying that women should be given opportunity like men, so that they could realise their potentials.
Professor Anyaogu, said that there are harmful cultural practiices against women ,which should be dropped.
In his Keynote address, the Keynote Speaker, Professor Osita Nnamani Ogbu described violation of human dignity as any treatment that makes people feel like animals. He noted that the issue of banditry, kidnapping terrorism violate human Rights. "People live in fear ,sit at home some days, the case of Leah Shuaibu , who was being held by bandits because she refused to denounce her Christian faith is a violation of human right. More traumising is her being forced to marry and procreated for the bandits.
"In some states in Nigeria, some people gave their wives and daughters to the bandits, inorder to survive. It touches the fundamental human rights They kill people and cut off their heads and other parts of their bodies ransoms were paid ,such should not exist in a democratic society. It means , Nigeria is s failing state."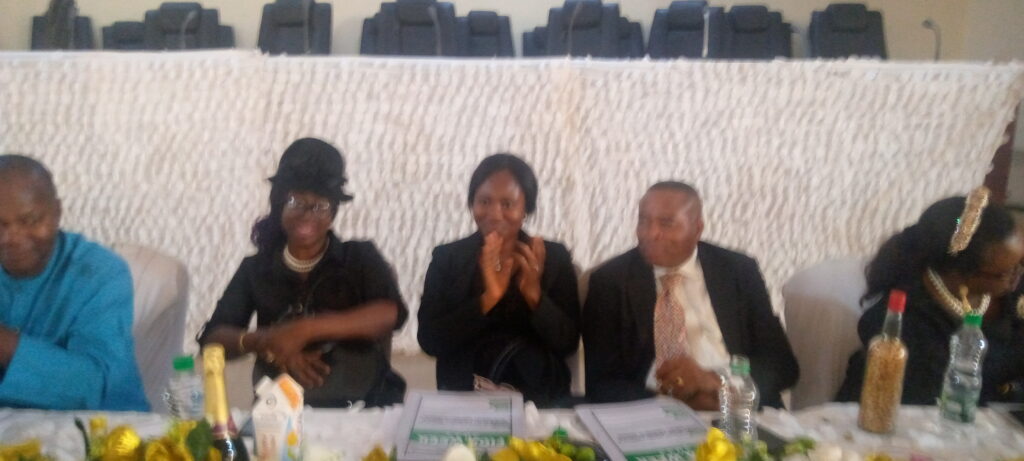 Professor Ogbu said that the government should be blamed for granting amnesty to bandits. "You punish the perpetrators"
He was of the view that people should sue bandits, even when they amnesty.
Representative of FIDA national and former Chairperson, FIDA,Anambra state branch, a very Senior Lawyer, Barrister Nwagbo,commended FIDA for their fight against violation of human Rights by some people. She thanked Enugu state FIFA chairperson, Barrister Ngozi Onyia for taking up the issue of a woman stripped naked by some men , for picking snails in Mmaku, Awgu local government of Enugu state.
"Women are always there for their children We will continue to fight for women", she urged FIDA not to relent in their efforts to liberate the oppressed.
President, Heroin and founder , Women Support Women, Ambassador Onyinye Mammah, Paul Monkha, all spoke against violation of women's Rights. They called for protection and empowerment of women , for their dignity to be restored. A step that should start from the home.