Press week: NUJ holds thanksgiving mass as cleric urges Christians to emulate Zacheaus
By Newslineglobal.com- October 31,2022
Nigeria Union of Journalists(NUJ), Enugu state council on Sunday, commenced it's 2022 Press Week , with a thanksgiving mass held at the Blessed Sacrament Parish ,Independence , Enugu.
In his homily, the officiating priest and Assistant parish priest of St Theresa's Catholic church, Obioma, Udi local government area, Rev Fr Stanley Amih, urged Christians to always look unto God for salvation, be anxious to encounter Jesus, and seek for salvation like Zacheaus did when he climed a sycamore tree to see Jesus.
He said that there are five secrets every Christians should know inorder to obtain salvation . They include obedience, faith anxiousness to move up to the mountain for Jesus to see us and bless us , returning whatever you collected from people unjustly and make efforts to give to the poor
"With these principles and secrets, every Christians will live a successful life ", he said.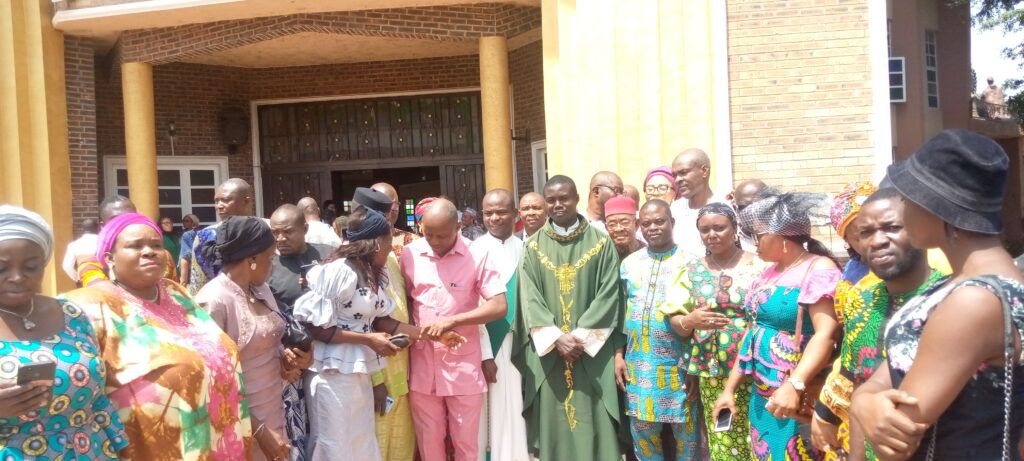 Chairman of the NUJ, Enugu state Council, Comrade Sam Udekwe, in an interview, said that there are many activities lined up for the press week, one of which was the church service. He urged members to sustain the pace of peace and progress already existing in the NUJ.
He urged members of the public to attend the press week and interface with the journalists inorder to understand the NUJ better as a professional group. Udekwe thanked all who had been supportive to the NUJ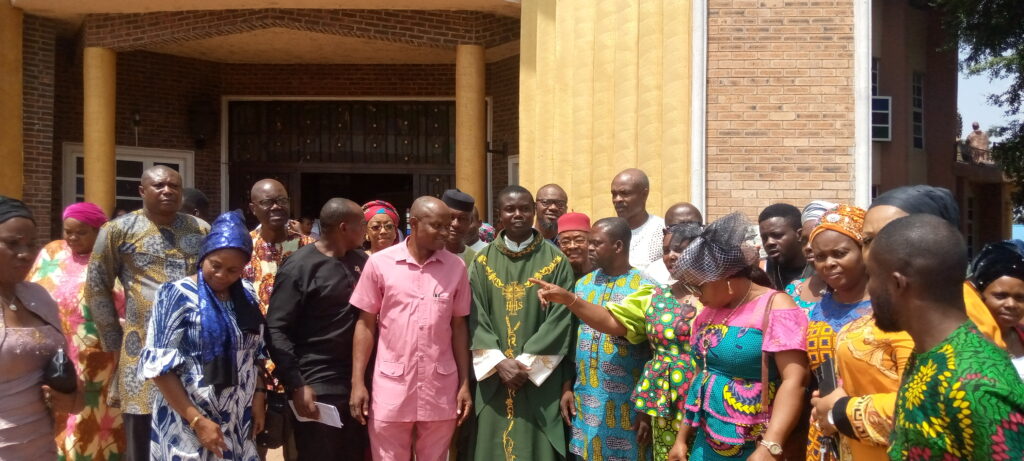 The activities for the press week as released by the chairman of the planning committee, Comrade James Okparaekeocha include thanksgiving service , Sunday ,October 30 ,at the Blessed Sacrament Parish ,Independence Layout, Enugu.
Others are Tuesday 1st Nov. 2022 –
A. Visit to Charity Homes: Take Off Point; NUJ Press Centre.
B. Free Medical Tests for Journalists at the Press Centre.
Wednesday 2nd Nov:
A. Lecture on Health:
B. Free Medical Tests for Journalists Continues at the Press Centre Hall.
Thursday .
A. Free Medical Tests Continues
B. Lecture on Journalism at the Press Centre Hall.
Friday 4Th November, Grand Finale
A.Commissioning/Unveiling/Touring of the newly reconstructed NUJ Enugu State Press Centre by His Excellency, Governor Ifeanyi Ugwuanyi at 10am. at the NUJ Press Centre .
B. Press week grand finale at 12noon at the Dome event centre .
Keynote speaker, Prof. I. I. Ibeawuchi
Awards, gala nite.