Mitchell foods unveils Jigbo instant African salad
By Newslineglobal.com- October 30,2022
A food processing company based in Enugu, Mitchell foods enterprises, on Sunday, unveiled it's native fast food called, Jigbo instant African salad.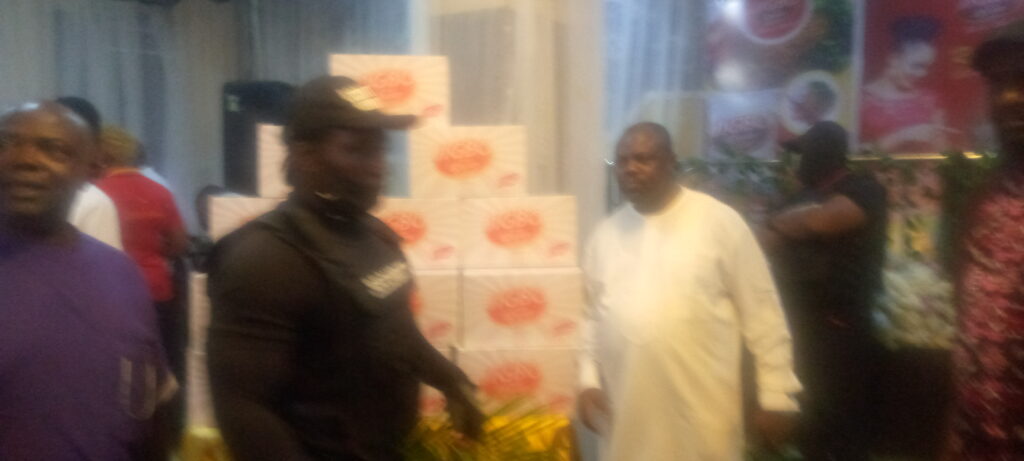 Speaking at the event held in Enugu, the managing director of Mitchell Foods Enterprises , Kingsley Okah said that his inspiration to produce the Jigbo instant African salad is divine ." Jigbo African salad instant noodles is a divine project.
He said that the product is made from cassava,it's shredded cassava(abacha).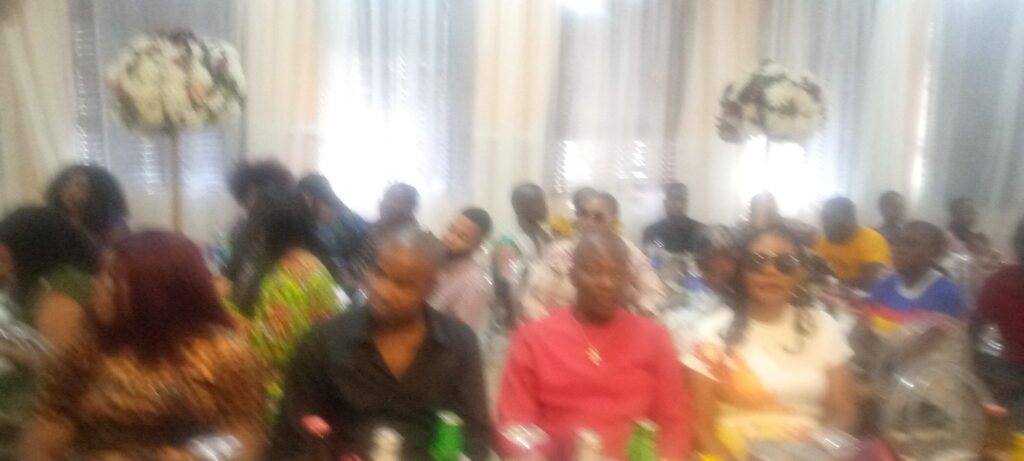 Okah explained that the way noodles originated from Asia and brought down to Africa that is how Jigbo instant African salad originated from Nigeria.
He said that it was a four years project and the staff worked tirelessly to make it a reality.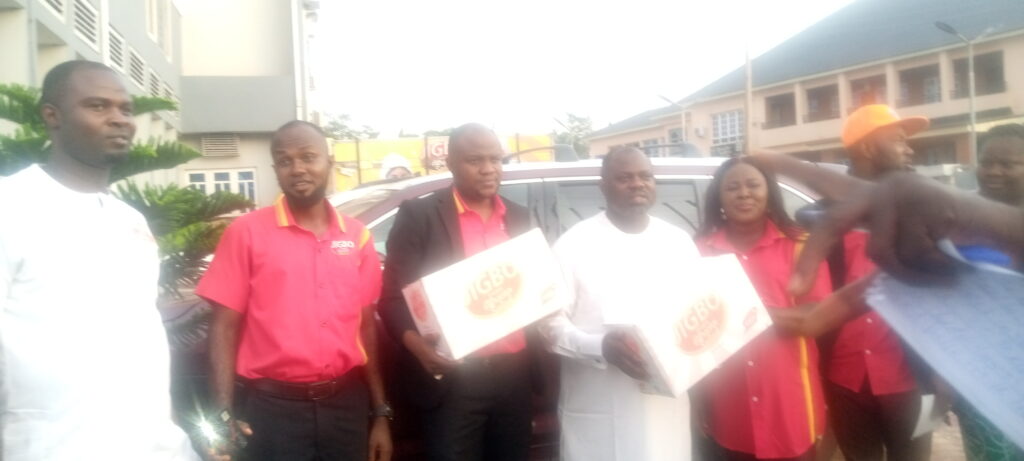 Giving an insight about the product, the managing director said that jigbo instant African salad is a name called by Oji River people of Enugu state . It's made by Michelle foods enterprises.
"The noodles come in a ready to eat pack.
It comes with it's own spices. You are not bringing any other thing to the table. Whatever that is required to make it tasty is already there.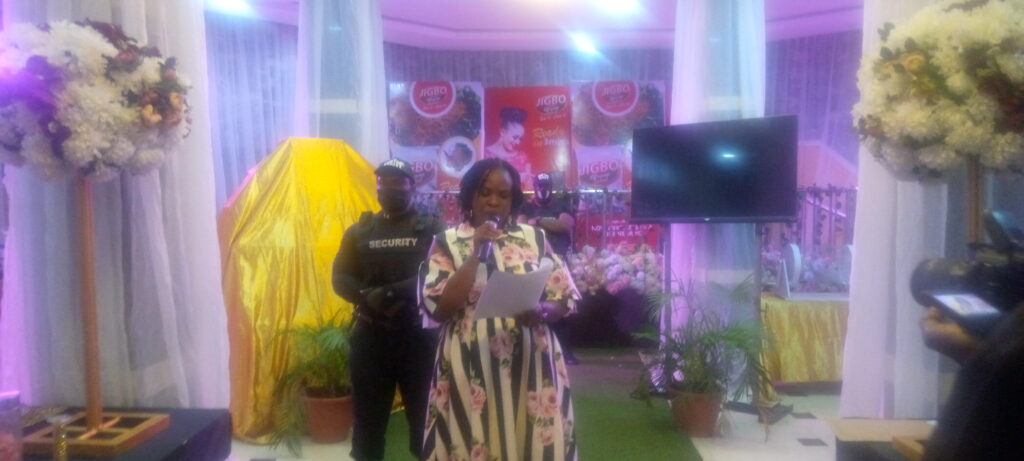 "The product has been designed to meet your daily need where it is made is being done in a very hygenic environment. This product has been designed in a form that it has all the nutrient needed. It has NAFDAC and Food and drugs administration approval in America.
"We are promoting made in Nigeria product. Just as people came and introduced noodles to us, we are also introducing our own local noodles to them. So that they can eat and be healthy to know that there is no place like Africa.
"This product is very healthy, it is good for consumption. We want a market strategy. Jigbo instant African salad has been declared open to the world", Okah said.
He appealed to the government to encourage farmers to create a good environment, proper policies that can help them grow. "To support us through reduction of taxes, through provision of avaliable farm implement to the people. Fertilizers and subventions that can actually help us to grow. We are indirectly employing over 2,000 people. We are taking them off that chain of producing cassava ,not knowing where to sell it. We reprocess it and we are giving food to the world ", he said.
Okah disclosed that they were partnering with C & T foods incorporated, Dallas, USA. "They are our sole distributors in America . They helped us to secure American approval. It has gone global."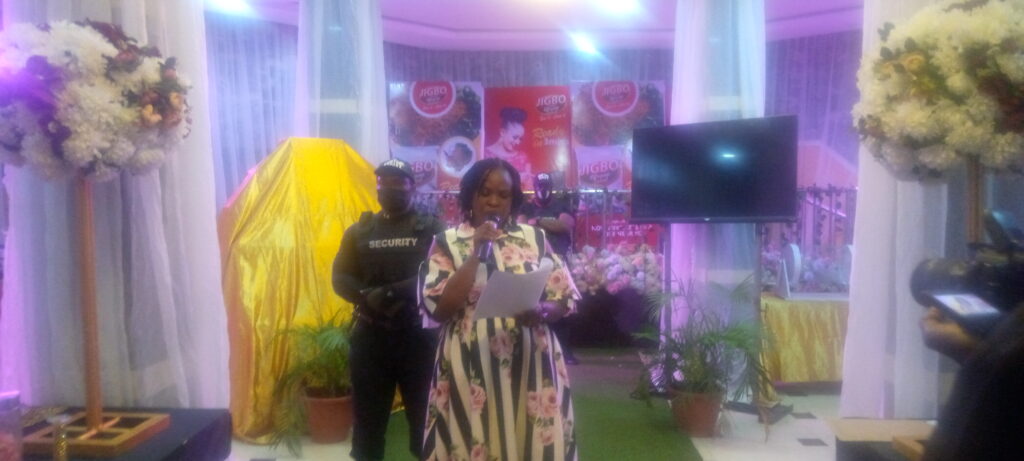 In her presentation , a guest lecturer, Dr( Mrs) Frank Makwe Rita, spoke on the health benefits of abacha. She said that abacha is shredded fermented cassava, Nigerian food made with crayfish, ugba, utazi and other ingredients.
Makwe added that abacha is rich in calcium. which helps in formation of bones, enhances movement of bowels and minimizes constipation, heart disease, blindness. and obesity .
"It stops the growth of cancerous cells. A cup of cassava contains 558 mg of pottasium, magnesium, iron, phosphorus, it's high in fiber, rich in vitamin B, and boosts the body immune system to fight against infection," Makwe said..
She encouraged people to take Jigbo, because it is healthy .
Highlights of the event were raffle draws. Lucky winners went home with various prizes.